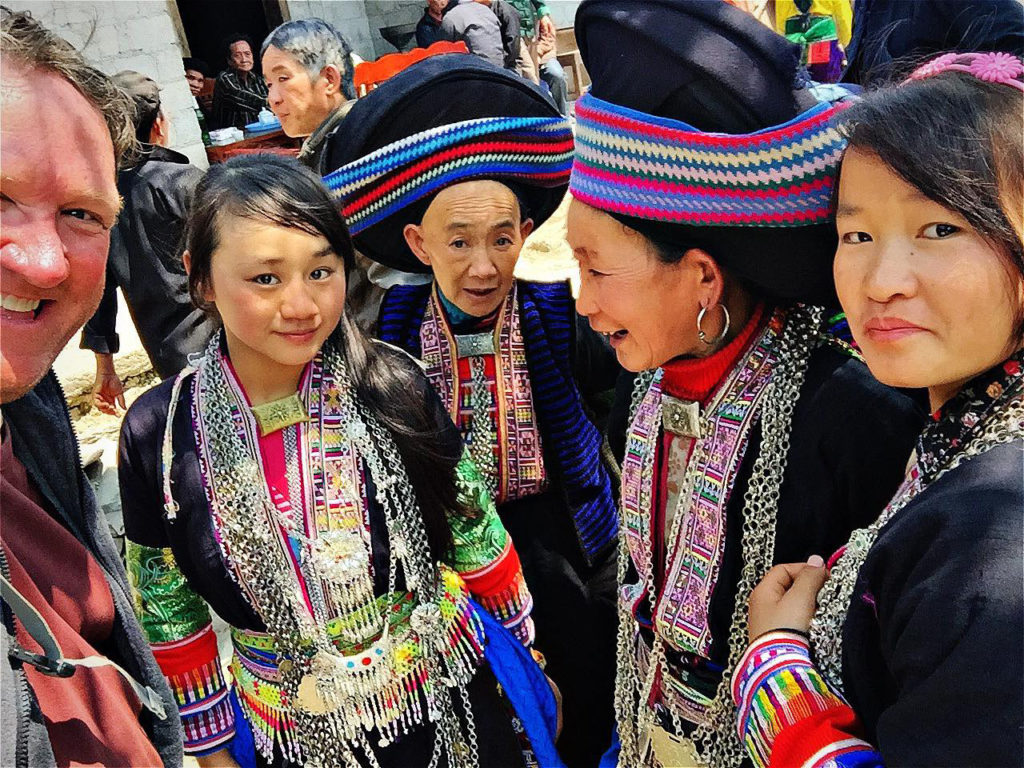 I've travelled all over the world and the experiences that jump out to me is the times that I can connect with the locals without the hoards of tourists stripping away their innocence. After three months in Southeast Asia I'm thankful my last week was spent in Northern Vietnam.
It was one of those places I stumbled upon. Not a cattle call for an overnight on a boat in a bay. Not a location where thousands of tourist unload from tour buses looking for the manufactured experience of the region. Luckily Hagiang and the Dong Van Geopark provided me with such an amazing experience that I haven't stopped thinking about it ever since I left.
I remember awaking at sunrise in a market full of locals in their traditional clothes selling livestock, rice wine and an authentic experience. For the first four hours I was the only non-native person at the market from what I saw. As it went along a few groups of tourist came and went, but thankfully they were lost in the crowds. I stopped in a village, and was invited to a wedding and hands full of rice wine.
I stopped along the road and watched as women labored to haul rock up a hill. I jumped in and was able to bypass their climb and hand the buckets of gravel up. All along the way I made connections. Being on my own motorcycle freed me from having to rely upon where the bus took me. Freedom to explore, freedom to share. Freedom to experience one of the best kept secrets in Southeast Asia.
My luck was stumbling upon a blog post then walking into a cafe owned by Dung Vu. I have no doubt if it wasn't for her assistance my experience wouldn't have been possible.